What is the KARRY KRAB anyway?
The KARRY KRAB is the world's most compact, flexible gear clipper to organize ice screws on your climbing harness. Giving the climber the ability to comfortably put up to three KARRY KRABS on a single gear loop and adjust the position so it fits their individual climbing style. Offering maximum flexibility and quick access to your gear.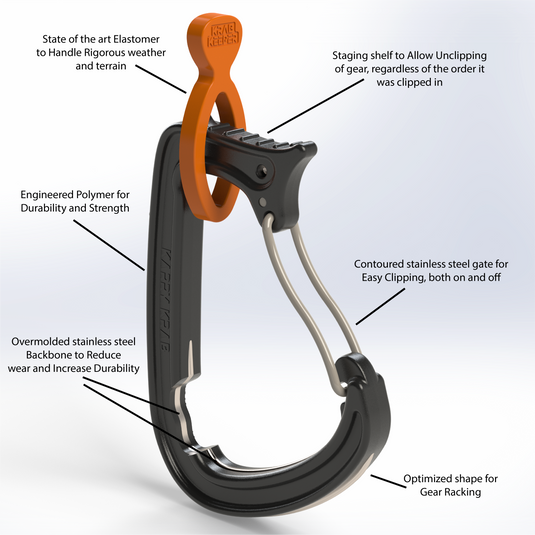 Meet the KARRY KRAB
With our patent pending technology, the KARRY KRAB, offers durability and strength without the added weight. Along with the compact size, we've engineered every detail on the KARRY KRAB. From the shape of both the frame and the wire gate, to the materials from which both the KRAB KEEPER and the KARRY KRAB are made of. We designed and tested multiple variations, performing functional prototyping at each step. Ending up with what we believe is a step up in the world of Organizing and Racking ice screws on your climbing harness.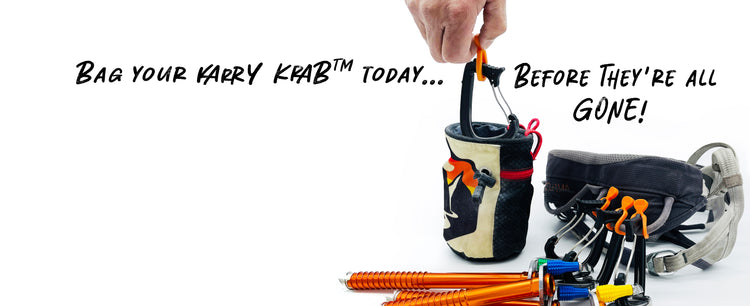 KARRY KRAB
Presale Ends In...
Get 20% during Presale using promo code PRESALE20
Shop
Let customers speak for us
Great new hanger
These things are great and give you more options to mix up tools and screws in different configurations on your harness.
Great Idea!
I have been using a Simond's ice racker for years and prerfer to rack my ice screws off my gear loop. The Kerry Karb racking system is a better solution. I was impressed that I bought three of my climbing partners the Karry Karb as a Christmas git.